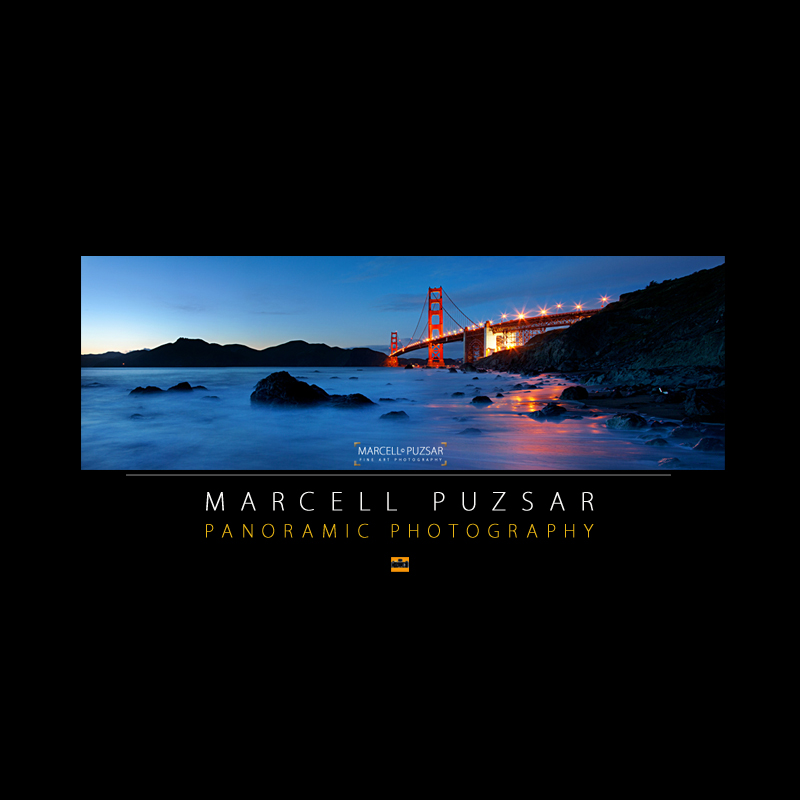 Another piece of the popular Golden Gate Bridge 6×17 panoramas in your collection.
After a long day I often visit the beaches that overlook the Golden Gate Bridge, as a form of meditation. The solitude welcomes me as the crowds disappear, and I get close to nature in a man built environment.
The weather conditions are not as nice as one might think, with some pleasant months toward the end of the year. But here in San Francisco, the nights are usually cold and windy and when the high tide comes in, it's just better to stay on the shore.
Nevertheless I was standing on a huge rock against which the waves restlessly thrashed. Sometimes this ended up with a big splash on the equipment; but my patience paid off.
The long exposure toward the end of twilight revealed a beloved scene with this affect where the GGB seemed to be floating atop of the clouds.
The wave blankets slowly said good night to the well-lit bridge in the distance.

This Award winning 3:1 image is available in the LIMITED edition Series here.