The Prints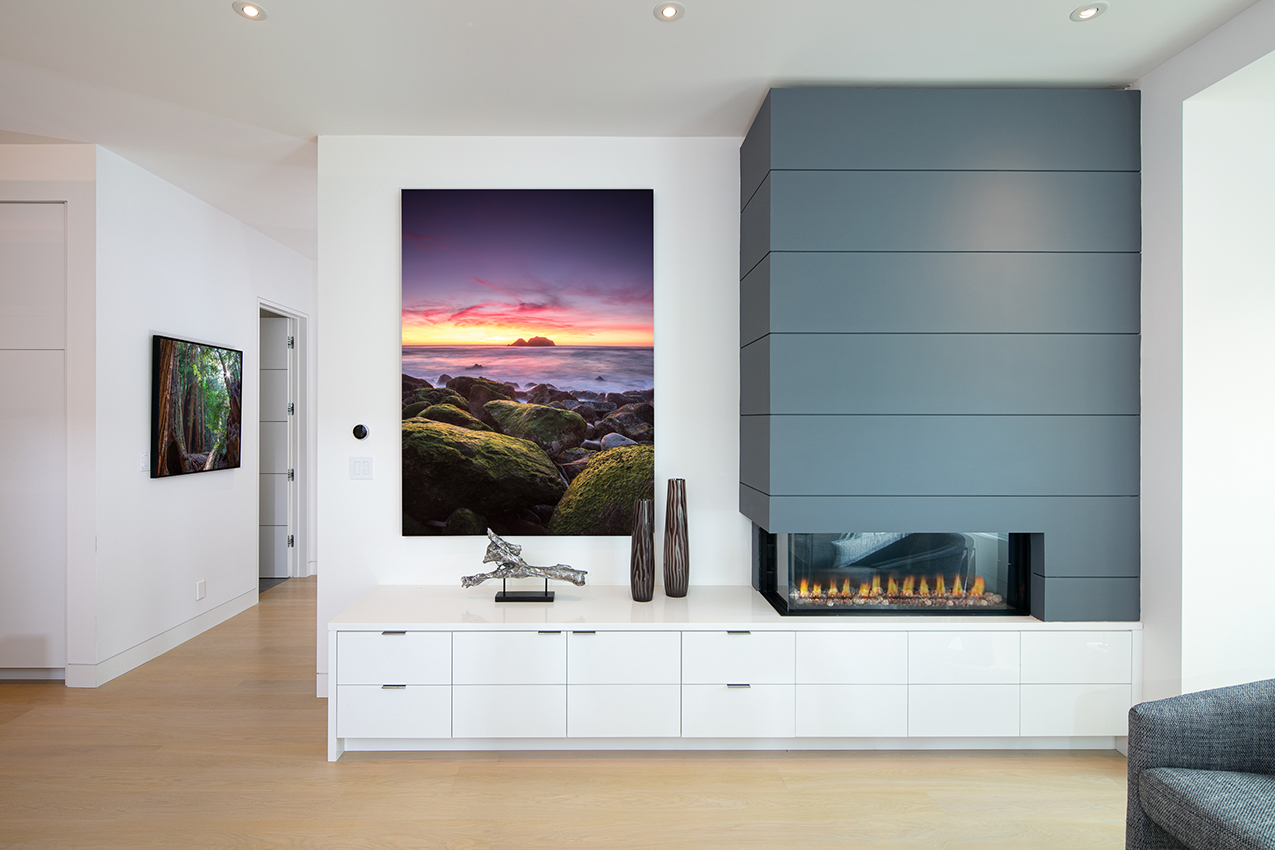 Limited Addition Fine Art Photography For Sale

Marcell Puzsar Limited Edition Fine Art Landscape and Urbanscape Prints
Thank you for your interest in my photography work and welcome to this page ! Here I give you more details about my approach, the Limited Fine Art Print options and everything you need to know about the purchasing process via this website. My main goal is bring the uplifting and healing power of nature via my art from the great outdoors to your home, creating a relaxing and happy ambience. I thrive on great customer service and most importantly to provide a superb product to my clients, collectors and galleries.


My Limited Edition Fine Art Photography come in 15-150 editions depending on the individual image. Each produced artwork is signed and numbered along with Certificate of Authenticity and once the limited edition is sold out no more will be produced and sold from that particular image. Each artwork is available specifically in one of the 3 different size ratios: square, 2:3 and 1:3 panorama formats. They also come in a variety of sizes ranging from 24" (16"x24" and 10"x30" for panorama) to 90" long to fit your space.

We can accommodate larger and custom size requests in certain instances. If you have a question or a special request you can always reach out directly to me or my wife and sales manager, Tarryn. We are here and happy to help.

Over the years I have experimented with many existing mediums to display artwork on. After trying out different labs, master printers and processes to work with in the Bay Area and nationwide I am proud to offer the following options.
---


Lumachrome Trulife® Acrylic Artwork
As one of the most popular options when it comes to Museum Grade Fine Art Photography displays, I offer the Trulife® Acrylic Fine Art presentation. The Lumachrome and Metallic Fine Art Prints are mounted directly behind the revolutionary Trulife® acrylic, producing unmatched luminescent quality. When lit with proper lighting the artwork creates a truly amazing viewing experience with glowing and vibrant colors appearing to have a 3D quality.

Trulife® has anti-reflection and scratch resistant properties and blocks up to 99% of UV rays. The back side of
the print is supported with a sturdy DiBond Composite backing with a ROMA back mounted floating frame, completing the contemporary art piece.The combination of these materials result in a breathtaking work of artwith stunning color and high definition details lasting for generations. The artwork comes with a hand-signed certificate of authenticity and arrives with a French cleat ready to hang.
Interior in SF with TruLife Fine Art Prints of "Ocean Sunset from Sutro" & Panoramic "Au Revoir"
ChromaLuxe® Aluminum Metal Prints
This frameless display option is a class of its own with high gloss finish and archival quality achievable with ChromaLuxe® Metal Prints.

Unlike the process when a photo is printed directly onto aluminum which results in a lower resolution print that scratches easily, these metal prints are produced using a technology called dye sublimation. With this process inks are infused directly into specially coated aluminum sheets, creating images with stunning color, vibrancy and resolution. These ChromaLuxe® art pieces will take on an almost magical luminescence and depth with their glossy finish and are also scratch, fade and water resistant.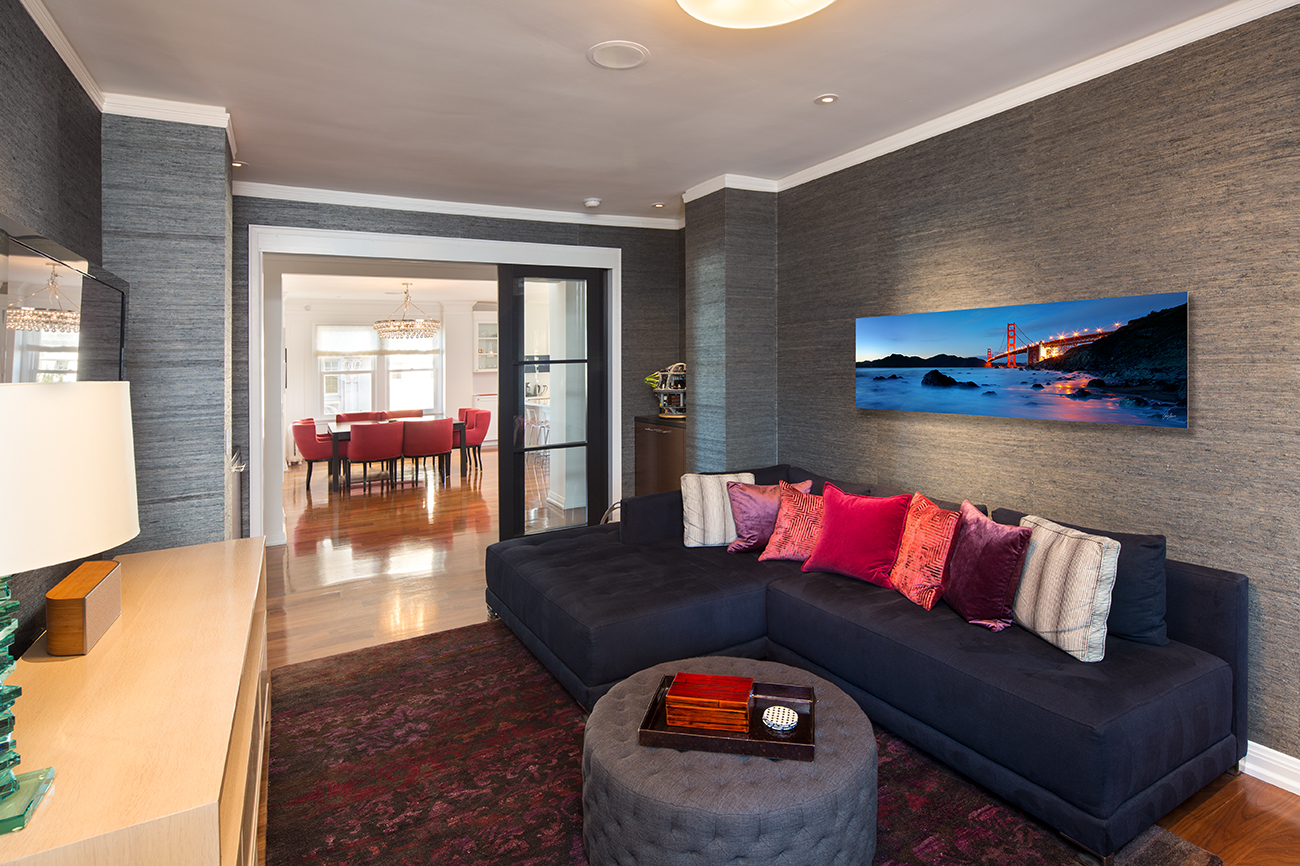 A 20"x60" Chromaluxe Metal Artpiece of the "Wave Blanket" in a San Francisco living room

Loose Fine Art Prints Ready to Frame



For several art pieces I offer unmounted prints, printed on *Moab Slickrock Metallic Pearl. This option enhances the images with a metallic look transforming an image into lifelike, almost 3D quality.
For an additional fee Hahnemuhle Photo Rag mounted to 2mm styrene can be requested. This very well works with B&W prints and the material is 100% cotton based with a soft feel and a lightly defined felt structure. The supporting styrene board makes the print more durable, resists warping and provides rigidity to prints.

This option is ideal for buyers who wish to do their own framing as the prints are loose requiring a matte, frame, and glass.
About the Prints signature and title

When one of Marcell's Limited Edition artwork is ordered, the print is signed, titled and edition numbered either by hand or digitally depending on the size and the print medium. They all come with Certificate of Authenticity, which is usually shipped separately from the print.

The selection and file preparation is carefully monitored by Marcell, both on the scanned films and digital files, using state-of-the-art controls. The large format image files are supervised by Master Printers. Our main choices are Metallic and LumaChrome prints and in some special cases we use Epson fine art photographic papers. Marcell Puzsar's limited edition artwork – with the combination of resolution, fine materials and archival longevity – ensure the very highest level of quality for collectors and art lovers.


Final Print review and signature of Marcell's Panoramic Fine Art Piece "Au Revoir" before TruLife facemount
---
Artist's Proof

Artist Proofs (APs) of the Marcell Puzsar Photography prints are very exclusive collector's items. Only TWO will ever be produced per photograph in the 15-150 Limited Edition series. These images will be signed and customized differently with "AP" initials and numbered as AP # 1 and 2/2. Every Artist Proof piece will be printed on Lumachrome® Truelife® Acrylic with a minimum size of 60" on the long side. As an addition, the story behind the creation of the artwork will be included as a handwritten letter by the Artist along with the Certificate of Authenticity. Artist Proofs are highly priced due to their high level of the artist's attention of every step of the printing process with a Master Printer and have special value because of their extra rarity. Beyond that APs can be also personalized, making these a unique piece of art for your loved one or business partner.
Marcell Puzsar Photography will donate 12% of the profit to the Ocean Conservancy as a choice for high impact environmental charity with integrity.


Shipping and Delivery

With collectors of Marcell Puzsar Fine Art Photography's Limited Edition Prints (LEPs) in the United States, Canada, UK and the EU, we ship our products to many countries worldwide. By using mainly Fedex and UPS, you can monitor the progress of your shipment from the moment it leaves the San Francisco Bay Area to the moment it arrives to your place.

We have free Shipping on all continental U.S. orders. A nominal fee applies to AK, HI & Canadian orders.

All UK and European orders are shipped using Fedex International Priority service and shipping fee applies. For EU delivery time please allow us up to 6 weeks. The cost of shipping is dependent on the weight of the package. Full online track and trace facilities are provided. Expedited shipping could be requested and be available for time sensitive orders.
Please contact us with any questions for international orders.


Quality Guarantee

At Marcell Puzsar Fine Art Photography each print is produced with non compromise when it comes to quality. We carefully choose professional labs to work with and we are confident in our products and quality. Once your artwork arrives please examine it immediately and notify us of any defects. In the rare case of unsatisfactory art product, a replacement will immediately be on the way as a second delivery. This request must be initiated by contacting us first to assure a smooth process.

Purchasing

Ordering a Marcell Puzsar Limited Edition print is straightforward and easy! Choose your medium and print size first in the drop down menu on the product page, type in your personal information, proceed to checkout and an order will be placed. Payments are completed through Paypal (no account is needed to process credit card payments) or Stripe, and 100% secure utilizing advanced encryption technology for safe and secure
transactions.

Once again if you have any questions feel free to reach out directly to me or my wife and sales manager, Tarryn.