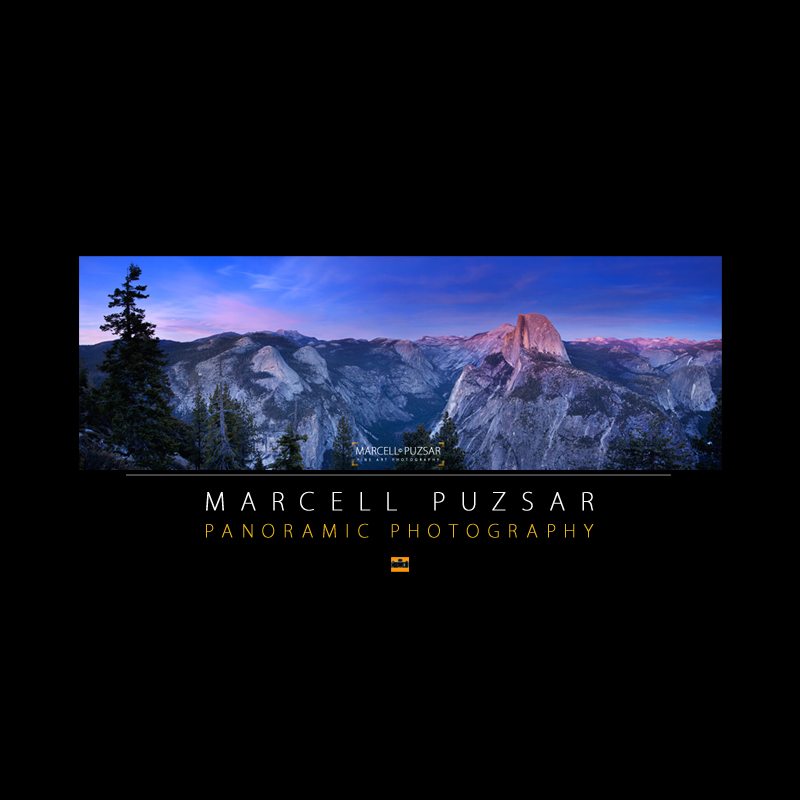 A panorama which takes your breath away! Magical.
The purple belt on Half Dome at twilight. Out of this world !
It is very rare that big snowfalls dont block the way to Glacier Point in the middle of winter and because of the snow the Glacier Point Road is usually closed between November and May.
Not this time.
It was right after Mariposa Grove that I made the decision to visit Glacier Point. I knew the view from there would be superb. But … I didnt expect this. On a very cold and clear winter night I slowly made my way up to the 7,200 feet elevation. And there the magic started. When one sees this view in real life he tends to think to be in the middle of a beautiful and surreal dream. But it is very REAL.
The combination of fading light in Yosemite Valley and the lit top of Half Dome and the Yosemite Falls in the background creates this amazing panoramic piece.
This 3:1 image is available in the LIMITED edition Series here.