About Marcell Puzsar - Artist and Photographer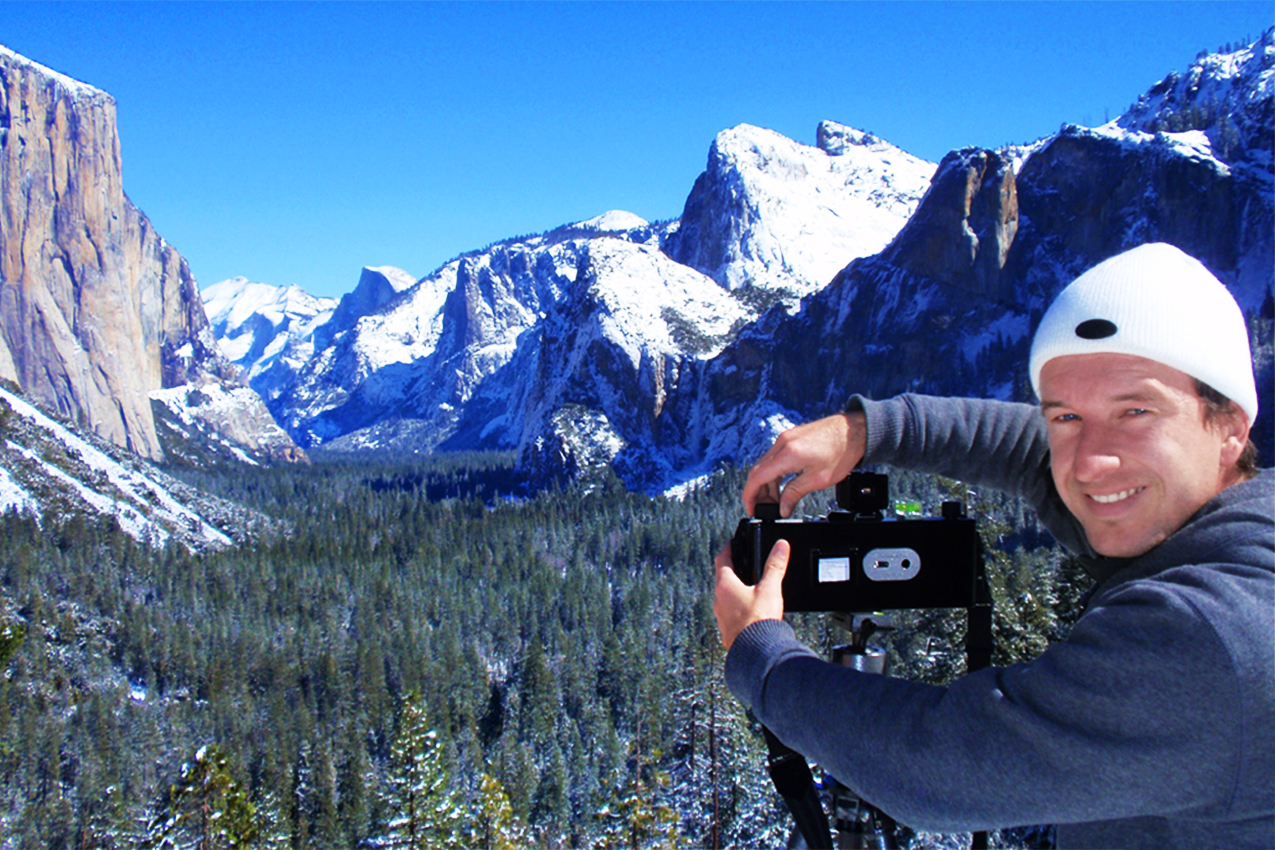 Marcell Puzsar is a Hungarian born, international award-winning fine art photographer, who is constantly creating breathtaking images in different formats, the 1:3 panorama format being his favorite.

Having spear-headed countless photography tours and several photo exhibitions globally, Marcell is currently being recognized as one of the emerging talents in landscape, nature and panoramic photography.


About Marcell Puzsar's Early Years
"My earliest photography memories came after I had a surgery at age 5 and got a gift from my parents to reduce the pain in the form of an Holga camera. I took it everywhere and took random photographs to capture what I liked in their simplicity, which was all good. At the time my grandfather, who was a leather craftsman and used a lot of chemicals in his work, took B&W developing as a hobby in the bathroom on the weekends with his son and daughter. My uncle Zsolt, being 10 years older than me became my first teacher. After we developed our first film together using a red light lamp following the family bath time, we created the first images together with the enlarger. The process was magical for a young boy and and an uplifting feeling so its needless to say I was instantly hooked ... forever.

Later in life my father, who is an avid reader and loves books, introduced me to libraries where I found Ansel Adams books. This profoundly influenced me about the distant Great American Landscape via his love of nature, framing, post processing and overall happiness through his work. From that moment on, all I wanted is to capture the natural beauty locally and share it with others. I was extremely fortunate to be born into a loving and helping family along with the area of my hometown Mezőkövesd being between the Bükk National Park and Tisza Lake with countless natural beauty and adventures. The people and the places forever shaped my life and fueled my passion toward travel, exploration and capturing amazing places in Hungary and all over the world.
And how did I learn English ? - of course listening to my favorite ever band The Beatles. It all started from there"
While shooting "A summer of the Penguins" project in Antarctica
About Marcell and The San Francisco Bay Area
After traveling the world on different photographic assignments for nearly 10 years and visiting over 109 countries Marcell now calls the magnificent San Francisco Bay Area his home. His work is diverse and captures both the magnificence of natural landscapes and the man-made augustness of our cityscapes, all the while focusing on the environment as a whole.
Marcell's inspiration comes from the grandeur of our living world and thought of being able to instantly capture those great moments, a talent that he discovered at an early age. Marcell is a free spirit and has happy, contented soul, especially when he is living out his passion. He thrives on adventure and the beauty of other countries and prides himself in being a dreamer and a believer, a proud father of two boys, a creator, a loyal friend and partner, and a charismatic individual that surrounds himself with a remarkable group of family and friends.
About Marcell's Camera Equipment
While most of my work is shot on digital Canon cameras such as the R5 with 17 and 24mm tilt shift and other prime lenses, on the film front I currently shoot with a medium-format panoramic film camera, the Fotoman 617 MKII-L complete with 90mm Fuji & 210mm Schneider Super Angulon XL lenses.
While shooting "Sunset at Sutro" in San Francisco
My main film choice is Velvia Fujichrome – Velvia 50 and Velvia 100 mainly – with its fine grain, extreme sharpness and fantastic color saturation. Although shooting on medium format film is more time consuming and costly than digital – with only 4 photos per roll of film, it allows the capture of very well detailed 6x17cm transparencies and to slow the photographic creation down a bit.

6x17 Velvia transparencies on the light table waiting to be scanned


It's a slow process where the film needs to be purchased, refrigerated, carried, exposed, developed and selected for scanning and then processed. A long waiting game, but this results in outstanding quality photographs that can be enlarged greatly and also a meditation for me to appreciate the present even more.

I use RRS tripod and cable release for long exposures and my kit includes polarizers and a large filter system with different strength of graduated neutral density filters.
About Marcell's Mission and Fine Art Prints
My mission is to feed your soul through the visual exuberance of artistic creativity by capturing scenes and visions in different light conditions that evoke an indescribable euphoria.

You can choose from a variety of display options where I always strive to create the highest-quality artwork possible. Therefore I currently offer the ultimate luxury fine art display quality: museum quality Lumachrome and Metallic Trulife Acrylic Face Mounts. The modern-looking Chromaluxe Metal Art Pieces are also collectors favorites and all come in different sizes in a limited edition of 15-150. Artist's Proofs and traditional Framed Artwork are also available upon request. For buyers who wish to do their own framing I offer unmounted prints. These are printed on Moab Slickrock Metallic Pearl paper with a metallic look transforming an image into lifelike, almost 3D quality.
Personal preference dictates the type of format, but all presentation format will bring my vision and the serene beauty of nature and Planet Earth into your home or office. I guarantee that every art piece is meticulously crafted to your viewing pleasure.

Above the clouds, a sunrise moment atop Haleakala, Maui, HI



"Welcome to my site and thank you for your interest in my passion and photography work. I am a fine art landscape photographer whose goal is to create breathtaking images and evoke emotions in different formats, the 1:3 panorama format being one of my favorites. My work has been displayed, published and appreciated by both private and corporate collectors worldwide.

Growing up between a National Park and a majestic wetlands area in Europe I have been ever wondering and exploring the beauty of our natural world. After traveling Planet Earth on different photographic assignments for many years, I now call the magnificent Bay Area my home. In my work I capture both the magnificence of natural landscapes and the man-made augustness of our cityscapes, all the while focusing on the environment and the healing power of nature as a whole.

And now let the journey begin."