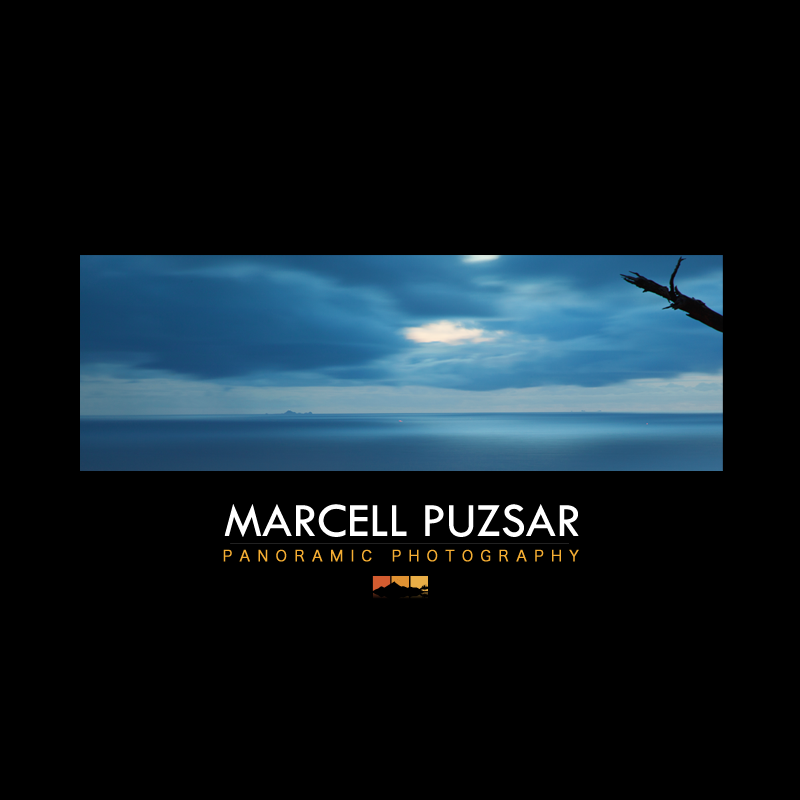 A beautiful view of the Farallon Islands from Grand View Point. This image is called "Hope". Off the coast of San Francisco lie the island group of The Farallones. The name originates from the Spanish farallón meaning "sea cliff" and the island group is about 28 miles (45km) outside the Sutro Bath area. The outline of the islands is visible from the mainland only on clear days. This is a rare occasion knowing the area's microclimate and can be seen only several times of the year when the local conditions make this possible. I often hiked up to Grand View Point to marvel at the City vista and the never ending ocean. This particular night was full moon and the hope for a special image was higher than ever.
I always wanted to catch a glimpse of the island group from a higher vantage point in the panoramic format. But even after several hikes and bikerides up to the viewpoint this never happened. I had the proper composition ready for the shot, but it was either too foggy and only the misty outline could be seen, or the air was too dusty and the visibility was limited. After the 3rd season trying to capture this shot, everything finally came together. It was a relatively warm winter's evening with a full moon in the Inner Sunset with dark clouds in the sky. This predicted rain for the following day. I waited for the sunset to be over and all the colors to disappear from the sky. Instead of the regular purple sky evening shot, I was ready to take a long exposure just before everything got dark. I was hoping for a nice, soft composition with the dark clouds covering the Island group from my perspective. But the rain arrived earlier than anticipated. It was raining so hard that I was about to give up the chance for a good shot and pack everything away.
But then the unexpected happened. The rain suddenly stopped and a magical white opening appeared in the sky. It reflected the bright light of the full moon in the water, which lasted only 5 minutes. That was enough to take this one shot, juxtaposing a dead tree branch in the foreground with the light of hope in the background. It was exactly what I was hoping for.
This 3:1 artwork is available in the LIMITED edition Series here.