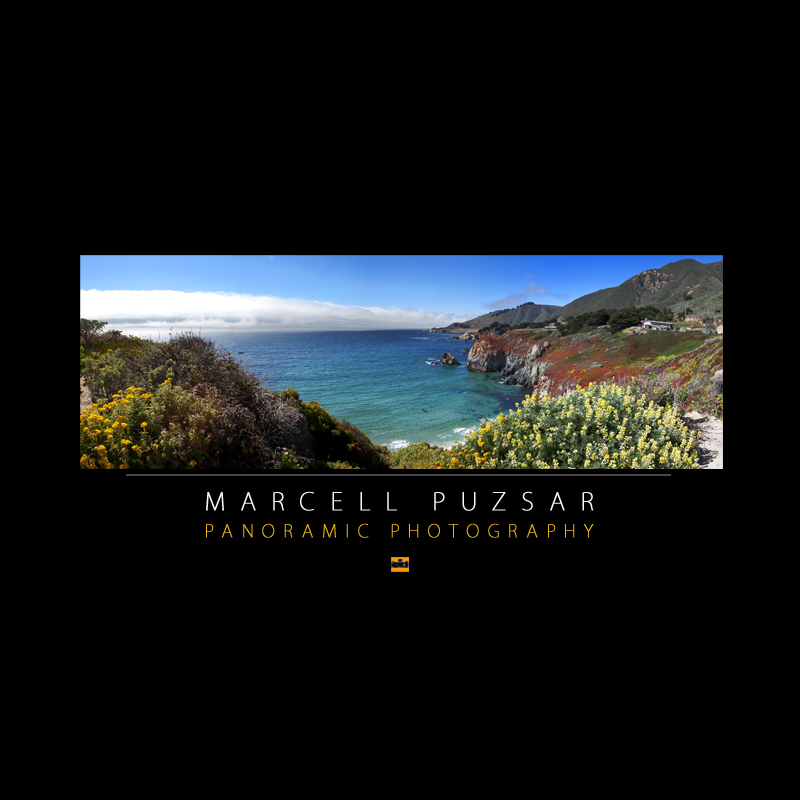 To visit the breathtaking coastline of California for the first time was a treat.

For centuries Big Sur provided stunning vistas for the visitor. Earlier only a few sailors had the chance to see the combination of this beauty and wilderness. Spanish called it "El Sur Grande" (one of the possible origins of the name) – The Big South. Even in the early 20th century, when it took a lot of effort and time to visit this place and Big Sur was mainly inaccessible, a lot of adventurers discovered it already.

After 18 years of construction finally Highway 1 was opened in 1937 and the coastline became accessible for most tourists. Right away it became a favorite scenic destination for many. In our case driving along the No 1 Hway was the same. With couple of amazing viewpoints to choose from I chose this view for a 6×17 shot. The fog covered the bay earlier that morning. With patience though I was lucky enough to experience the colors of Big Sur coming alive in front of my eyes. A very memorable view to remember.
This 3:1 image is available in the LIMITED edition Series here.